Direct Roving for Thermoset Composites
Direct roving – also called single-end roving – for thermoset composites is used in pultrusion processes and to produce woven fiberglass fabrics. During the fiberglass production the direct roving is treated with a silane-based sizing to ensure compatibility with thermosets such as UP, VE, and epoxy resins. The products made of this direct roving find their way into infrastructure, construction materials, transportation equipment, open mesh for abrasive materials / grinding wheels, building facades, road reinforcements and much more.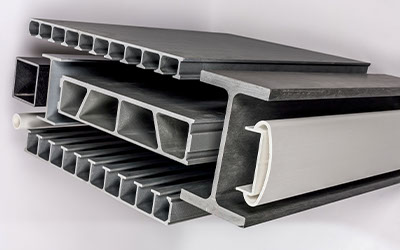 What is a single-end roving (direct roving)?
A direct roving or single-end roving is manufactured by winding fiberglass directly into a clearly defined tex or yield. It is designed to be used mainly as an input for weaving processes, providing easy unwinding due to even tension, low fuzz generation and excellent wettability. It can be utilized in different process technologies, such as pultrusion or filament winding. The end-use composites applications can be found in infrastructure, building, marine, sport & leisure, and water transportation.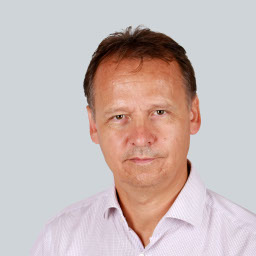 Frantisek Sabo
Global Innovation Manager
"Did you know that Johns Manville is capable of testing physical and mechanical properties as we are fully equipped with a magnitude of state-of-the-art laboratory testing devices. We can assist you in developing the product with the properties you desire."

VIDEO

Johns Manville's Engineered Products

Johns Manville Engineered Products manufactures fiberglass in Europe and North America and offers chopped strand and roving to a variety of applications to extend the capabilities of thermoplastics and thermosets, and to reinforce gypsum boards.

RELATED PRODUCTS

Assembled Roving for Thermoset Composites

Discover our assembled Roving solutions for thermoset composites.

WEBINAR

Reinforcement Fiberglass Fundamentals

Learn about the fundamentals of fiberglass, such as the role of the sizing, winding and unwinding options, the various glass types, and the use of fiberglass in different composite production processes.

RELATED PRODUCTS

Direct Roving for Long Fiber Thermoplastics (LFT, D-LFT)

Discover our direct roving solutions for long fiber thermoplastics (LFT, D-LFT).

VIDEO

Enabling a Sustainable Future

We are manufacturing fiberglass that enables other products to perform in their markets. It allows for sustainable living in construction materials, sustainable mobility in transportation parts and provides extra performance in tough sports equipment.
Contact us for detailed product information and support