Assembled Roving for Thermoset Composites
Assembled roving - or multi-end roving - for thermoset composites is often simply called "panel roving". It is mainly used for the production of thermoset laminates, where the thermoset resin is in most cases an unsaturated polyester (UP) resin. These laminates are predominantely used for the production of truck panels. Panel roving can be utilized for other applications where chopping and random orientation of fiberglass in thermoset resin is requested, such as for the production of pipes.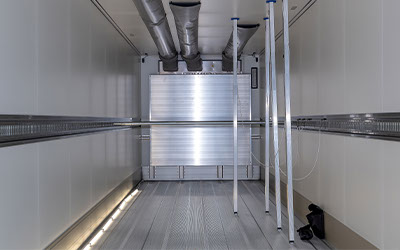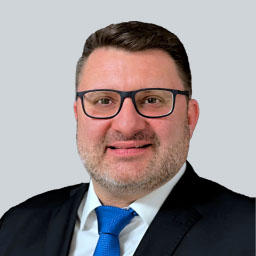 Peter Sivak
Global Product Manager
"MultiStar® 576 is a multi-end roving with a sizing optimized for chopping and excellent performance in long-fiber reinforced polyurethane panel production. Composite materials using MultiStar® 576 roving benefit from a very good fiber distribution in the polyurethane panel systems. MultiStar® 576 reinforced light-weight PU panels are often used as interior composite panels for passenger cars or for exterior front grills of medium and heavy-duty vehicles. MultiStar® 576 is characterized by excellent unwinding at high speed, great choppability, and low fuzz generation during processing."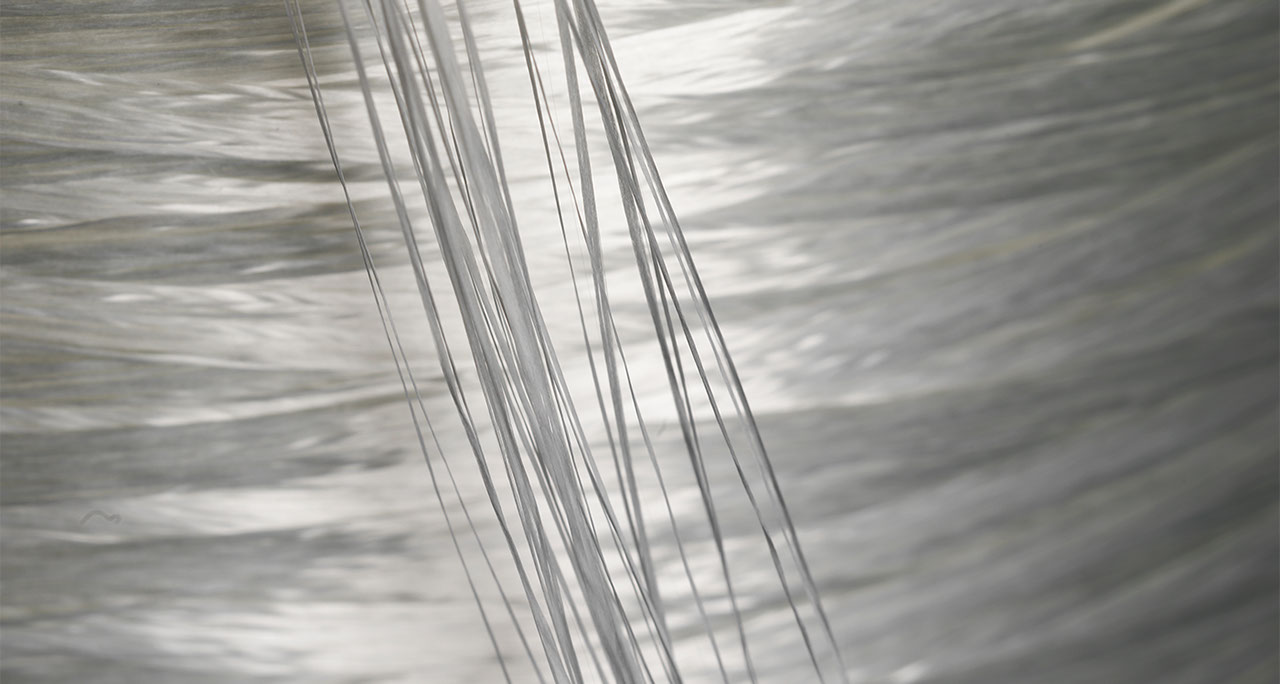 What is a multi-end roving (assembled roving)?
Multi-end roving, which is wound into bobbins, is also called assembled roving. The expression "multi-end" indicates that the fiberglass strand has a specific number of splits or ends. In contrast, a direct roving or single-end roving has only one end - only one full strand. A multi-end roving for panel applications has several splits in the strand, randomly oriented after the chopping in the final application. Randomly oriented splits with a specific size ensure the homogeneity of the mechanical performance in all directions of the panels. The number of splits in the strand depend on the number of wound packages, called cakes, which are the semi-products for assembled rovings. Several cakes are assembled into one multi-end roving. Tailor-made sizing ensures a perfect quality of strands and splits, creating quickly after choppping a flat and well distributed fiberglass carpet.
The key performance characteristics of this group of assembled rovings are compatibility with the resin system, translucency effect occurring when the sizing is compatible with matrix, flat and well distributed carpet of fiberglass splits after chopping, low fuzz, and low static loading accompanying the processing of the assembled roving.

Marek Slobodnik
Product Development Engineer
"Did you know that our new multi-end panel rovings MultiStar® 587 and MultiStar® 566 were developed with the imperative to integrate good processability and excelent compability with the translucency effect. The translucency effect occurs when the glass and the sizing is perfectly compatible with the resin system. Just then, the fiberglass seems to get invisible within the resin, because both have a very similar refractive index - resulting in a superb translucency of the final panel."

Scott Coons
Chief Sustainability Officer

VIDEO

Johns Manville's Engineered Products

Johns Manville Engineered Products manufactures fiberglass in Europe and North America and offers chopped strand and roving to a variety of applications to extend the capabilities of thermoplastics and thermosets, and to reinforce gypsum boards.

RELATED PRODUCTS

Direct Roving for Thermoset Composites

Discover our direct roving solutions for thermoset composites.

VIDEO

Enabling a Sustainable Future

We are manufacturing fiberglass that enables other products to perform in their markets. It allows for sustainable living in construction materials, sustainable mobility in transportation parts and provides extra performance in tough sports equipment.

WEBINAR

Reinforcement Fiberglass Fundamentals

Learn about the fundamentals of fiberglass, such as the role of the sizing, winding and unwinding options, the various glass types, and the use of fiberglass in different composite production processes.
Contact us for detailed product information and support