The Latest Commercial Roofing Updates with JMRoofing.News
Latest JM News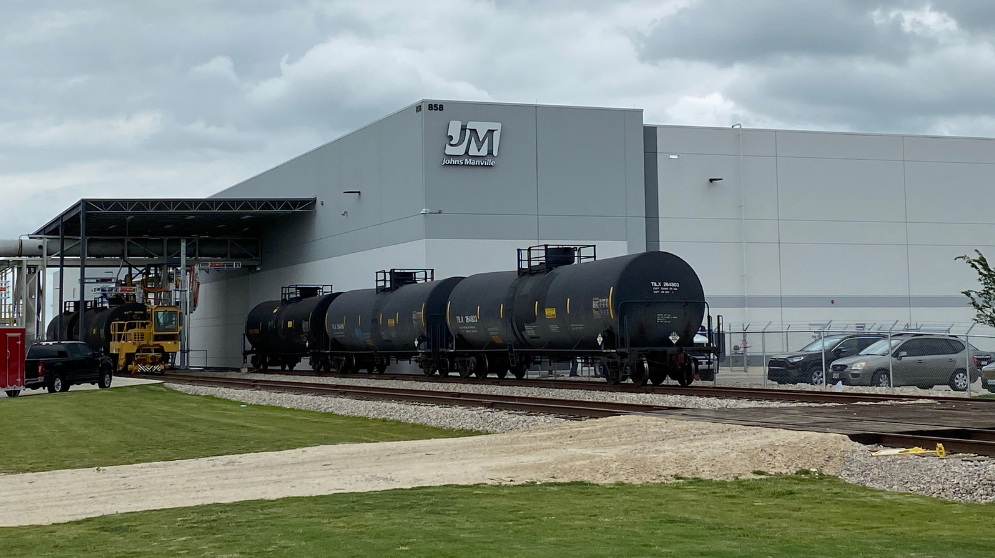 Johns Manville has made strategic moves in order to better service our customers by looking at opportunities to expand our distribution warehouse space. Our plant in Hillsbor...
Take part in the Q1 2022 market index survey for reroofing.
The survey now reflects a more streamlined questionnaire for year-over-year comparisons of customer inquiries and project contracts, as well as for the question on project backlogs as of April 1, 2022. Responses are due no later than April 18, 2022, so don't delay. Take the survey here.
NRCA Announces 2022-23 Officers
Congratulations to the new board! During the 135th Annual Convention in New Orleans, new officers and directors were elected and will assume their new roles on June 1. Read more here.
ENERGY STAR is Phasing Out in 2022
ENERGY STAR released a letter in 2019 announcing the final sunset of the use of ENERGY STAR for commercial roofing effective June 1, 2022. This gives one year for suppliers to remove any reference to ENERGY STAR. Read the letter here.
SmartBinder

The desktop version of SmartBinder to get quick access to data sheets, installation guides, flashing details and more. You can also download this app to your iPhone or Android for access on-the-go.

Submittal Wizard

Use our Submittal Wizard to build a submittal package complete with data sheets, SDS documents, and details for your entire JM commercial roofing system.
JM Peak Advantage® Contractor Program
As a Peak Advantage Contractor, you'll gain unrivaled access to tools and services all designed to help you gain productivity, raise your expertise and put you in a stronger competitive position. From training courses to destination conferences, professional recognition and technical support, the Peak Advantage Program is designed to elevate your business and your reach.