Clean breathing and clean liquids everywhere! As one of the world's largest manufacturers of micro fiberglass air filtration media and polyester spunbond nonwoven products with world-class expertise and technology, we offer a wide range of synthetic nonwoven, multi-layer composites and micro fiberglass filtration media that enable our customers to provide solutions for improved air and liquid quality. We design, manufacture, and sell Evalith® branded filtration products for applications such as cabin air, air pollution control (APC), heating, ventilation and air conditioning (HVAC), coolant oil, water, food and beverage, pharmaceutical, and mist elimination.

Your choice for durable lead acid batteries! Our chemical resistant Evalith® fiberglass nonwoven is optimized for automated lead pasting systems. Durability, resistance to wear and chemical breakdown make these carriers the first choice for demanding lead acid battery applications. Our Evalith® polyester nonwoven products for stationary and traction battery gauntlets offer high stiffness and a uniform porosity, as well as high durability and excellent corrosion resistance.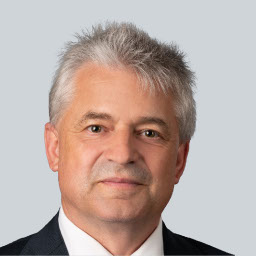 Christian Hassmann
Commercial Director
"Johns Manville has in-depth knowledge of the filtration and separation markets and combines that expertise with proprietary science, based at five world-class testing and research facilities to design, manufacture and deliver custom engineered nonwoven for the most demanding requirements."
Discover a selection of our filtration & separation solutions
Living and leading our Core Values of People, Passion, Perform and Protect. 

The motivation to give our best for every single day by going the #JMextraMile. 

Let's go the #JMextraMile - together! 

WEBINAR

Pattern Matters! How Bonding Structure Affects Cleanable Filter Media

During this webinar, our coach Michele Blackburn discusses our exciting new state-of-the-art spunbond filtration media product for Air Pollution Control, Evalith® 798.

RELATED PRODUCTS

Learn more about our organosheet products and find out how they contribute to your composite solutions.

VIDEO

Evalith® 798 Filter Media for Industrial Air Filtration

Clean breathing everywhere with Johns Manville filtration solutions. We have launched a new BICO polyester spunbond nonwoven with a unique surface pattern. Evalith® 798 offers superior mechanical durability, high filtration efficiency, reduced pressure drop, improved pleatability, low energy consumption, and an excellent cleanability.

RELATED PRODUCTS

Disover our wide fiberglass mat and polyester nonwoven product portfolio for a huge array of applications.

RELATED PRODUCTS

Discover our chopped fiberglass, direct roving and assembled roving offerings.

VIDEO

Johns Manville Engineered Products

Johns Manville Engineered Products serves customers from 11 manufacturing facilities throughout North America and Europe with a wide range of fiberglass and technical nonwoven.
Contact us for detailed product information and support