Fiberglass Mat for LVT Flooring
Fiberglass mats in LVT (luxury vinyl tile) flooring applications are key to ensure dimensional stability and prevent defects caused by dilatation or contraction.
Especially in heavy traffic applications, such as commercial buildings and offices, the fiberglass backing layer ensures durability and extends the lifetime of a luxury vinyl tile.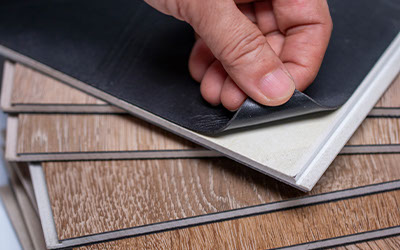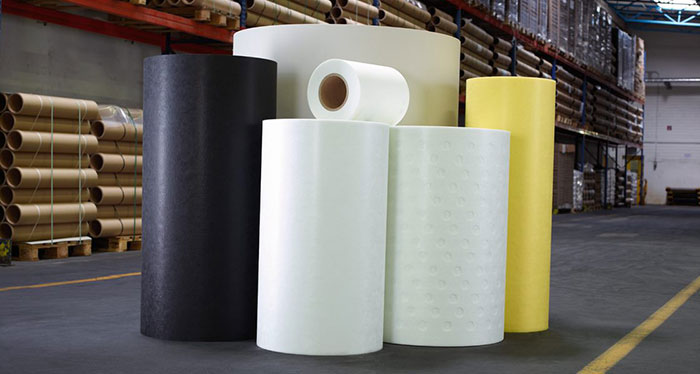 What is a Fiberglass Mat?
A fiberglass mat (also called glass veil or glass nonwoven) is a flat fabric composed of chopped fiberglass oriented in a random pattern and bonded together. Originally invented to replace cardboard in waterproofing membranes, fiberglass mats have long since conquered additional applications such as commercial and residential construction, energy storage and automotive. Fiberglass mat can be tailormade to fit the properties the end applications require by adjusting for instance the fiberglass (glass type, fiber sizing, fiber length, fiber diameter, fiber mixture), the binder systems, the mat thickness, and the mat density. Fiberglass mat is sold in rolls of various widths and lengths. Most of the glass fiber mats manufactured worldwide are produced on similar (but not identical) machines to those used in the paper industry.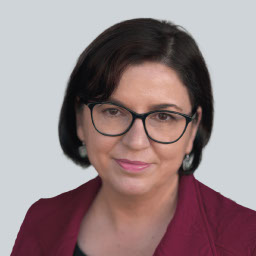 Ignacio Nuñez-Zorriqueta
Technology Leader
"Did you know that Johns Manville is capable to offer fiberglass mats that can keep the final product dimensions (< 0.1%) under highly demanding environmental conditions?"

WEBINAR

Improving Fire Performance with Fiberglass Mat

Fire prevention and fire protection are some of the most fundamental aspects of building regulations and codes. Learn from our coaches Francis "JR" Babineau and Ignacio Nuñez how fiberglass can benefit the fire performance of building materials and the assemblies they are installed in.

RELATED PRODUCTS

Fiberglass Mat for Resilient Flooring

Discover our fiberglass mat solutions for resilient flooring applications.

WEBINAR

Nonwovens for Building Interior Applications

What are nonwovens used for in building interior applications? Souvik Nandi, Technology Director of Johns Manville's Engineered Products division, teaches about the many use cases, such as interior walls, HVAC, ceiling tiles, furniture, and flooring.

VIDEO

Johns Manville Engineered Products

Johns Manville Engineered Products manufactures Evalith® nonwoven materials in 9 plants in Europe and North America. We operate in many different market segments and offer a wide variety of products.
Contact us for detailed product information and support