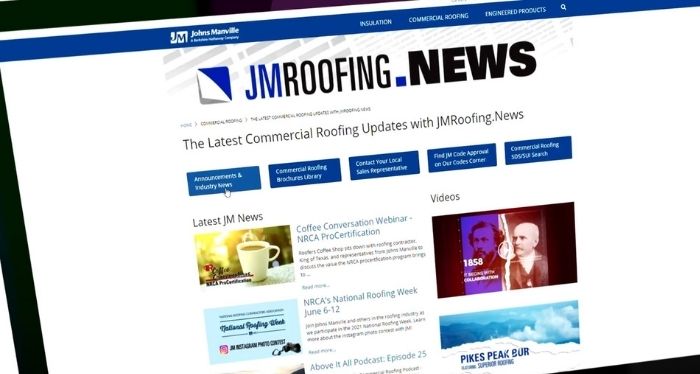 Roofing Systems
Check out JMRoofing.News to stay in the know about all of the news happening at JM and in the roofing industry.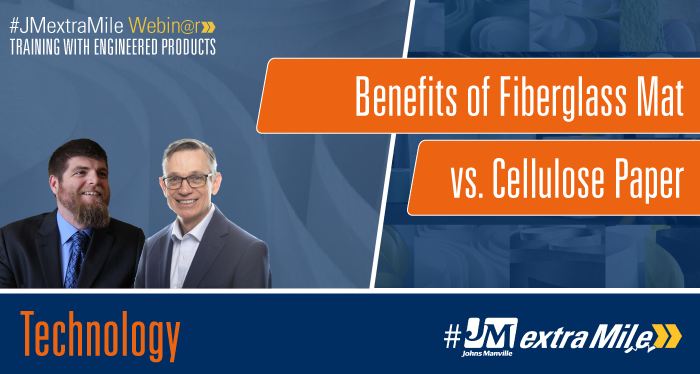 Engineered Products
What are the benefits of fiberglass mat vs. cellulose paper in construction applications? Watch our latest #JMextraMile webinar to find out more.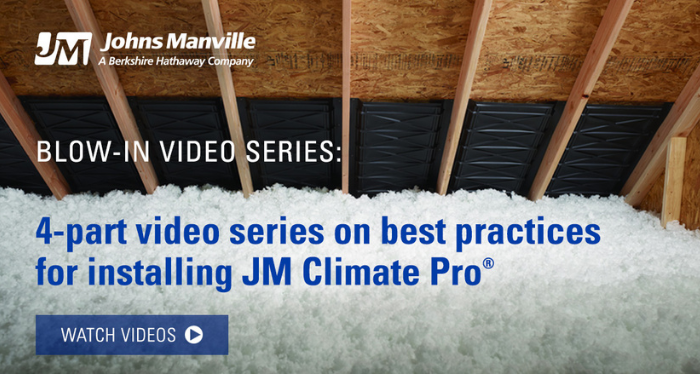 Insulation Systems
Hone your installation technique for JM Climate Pro® with these how-to videos you can reference at any time.