Johns Manville offers one of the most comprehensive portfolios of commercial low-slope roofing solutions. We have a long standing dedication to providing solution-based systems for building owners.
The Owner Services Group is here to help navigate post-installation needs for our valued Peak Advantage® customers, whether it be transferring the guarantee, learning more about extensions or assisting with leak claims.
Resources and Quick Links
Our Solutions
With excellent specification assistance, the highest quality products, and proper installation, you can count on JM to meet your roofing needs.
Choosing a Roof System
When planning your new roof or re-roof, there are many factors to consider. It is best to work with your design professional as different building conditions, building type, environment, and location all play a role.
The JM Peak Advantage
Johns Manville offers one of the most comprehensive guarantees in the roofing industry. That's the advantage you can expect from a financially stable, dependable leader that has been around for over 160 years. You can rest assured that your roof contains quality products that can be guaranteed with a full system JM Peak Advantage Guarantee. We even offer up to 30-year guarantees on certain roof assemblies and optional extensions!
We understand that your roof may not be something that you think of every day.  Performing seasonal maintenance on your roof twice a year may help extend the life of your roof as well as detect unforeseen issues.

Project Spotlight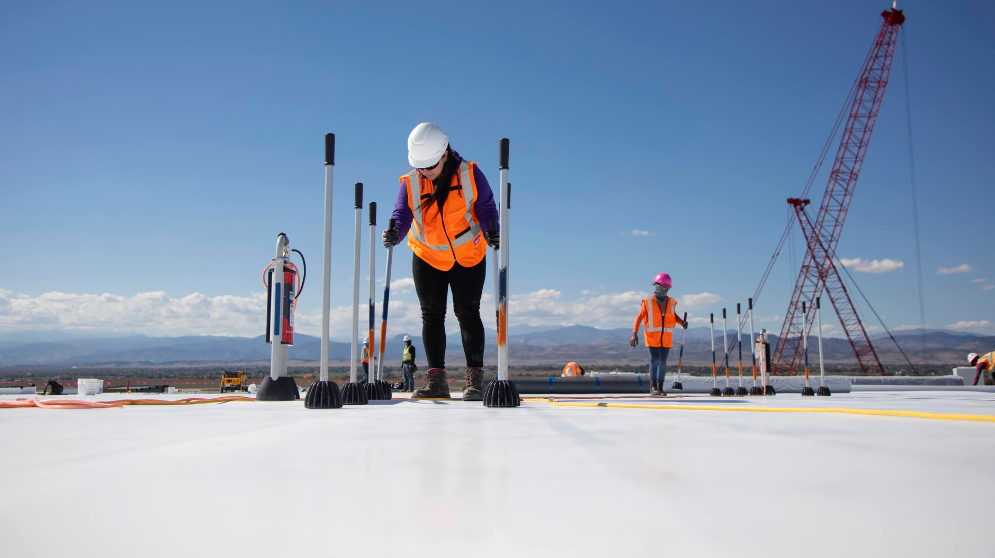 "JM outdid themselves with their service level and products on this job. In a tight materials market, we never had to stop installation waiting on product delivery. The roofi...