Foam Board Insulation for the Home
JM foam board insulation products are an efficient way to dramatically increase the overall thermal efficiency of your home. These boards are lightweight, noncorrosive, easy to cut and an excellent continuous insulation option.
Not a DIYer? Use our contractor locator to find an experienced insulation contractor in your area.
Foam Board - Continuous Insulation
AP™ Foil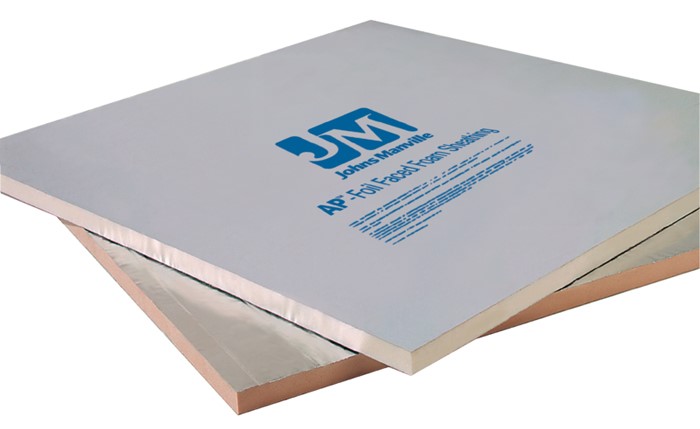 X
AP™ Foil-Faced Polyiso Foam Continuous Insulation provides maximum efficiency, as well as exceptional moisture, heat and air control. It features a reflective foil facer on one side and a nonreflective facer on the other.
GREAT FOR:
Interior and exterior walls
Ceilings
Crawlspaces
R-Values:
R-2.7–R-28
Sizes:
48" x 96", 48" x 108" and 48" x 120"
Thicknesses:
.5"–4.5"
Facings:
Silver/Opaque
*Availability varies by retailer. 

---
×
CI Max®


X
CI Max® is a high-efficiency sheathing designed for exposed interior applications. This product can be used in areas of your home where code allows it to be left with the facing exposed (e.g., unfinished basements).
GREAT FOR:
Exposed interiors
Masonry walls
Below-grade basement walls
R-Values:
R-2.7–R-26
Size:
48" x 96"
Thicknesses:
.5"–4"
Facings:
Non-Printed White/ Printed Silver, Non-Printed Silver/Printed 
---
×