AP Foil-Faced Foam Sheathing
AP™ Foil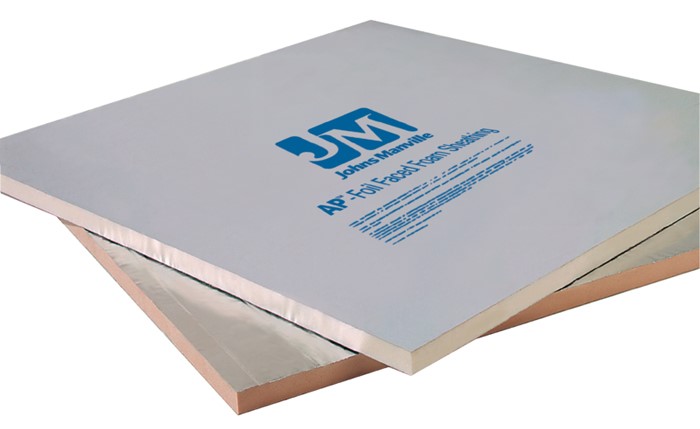 X
AP™ Foil-Faced Polyiso Foam Continuous Insulation provides maximum efficiency, as well as exceptional moisture, heat and air control. It features a reflective foil facer on one side and a nonreflective facer on the other.
GREAT FOR:
Interior and exterior walls
Ceilings
Crawlspaces
R-Values:
R-2.7–R-28
Sizes:
48" x 96", 48" x 108" and 48" x 120"
Thicknesses:
.5"–4.5"
Facings:
Silver/Opaque
*Availability varies by retailer. 

---
×