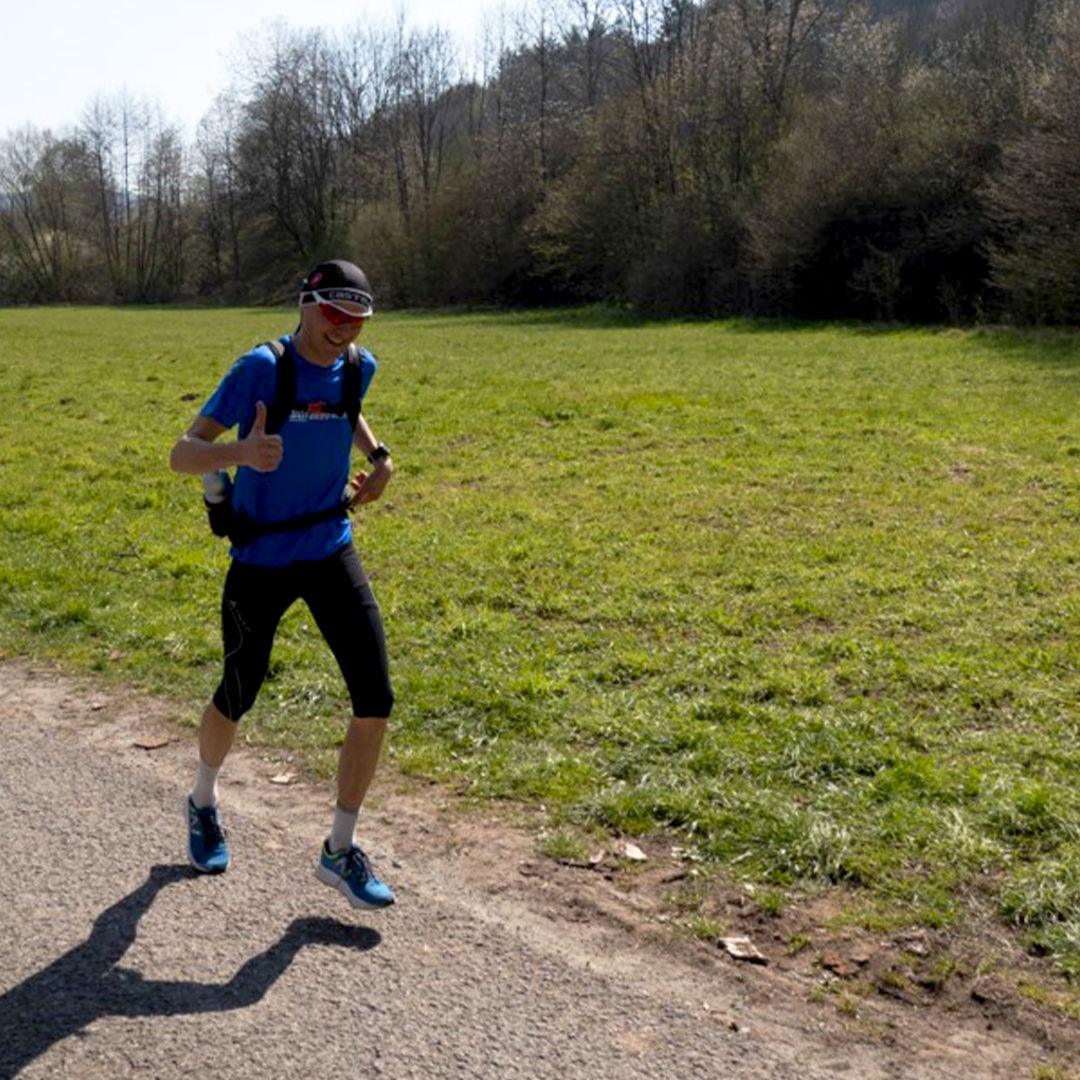 WHAT IS YOUR ROLE WITHIN JOHNS MANVILLE?

Being the Waste Water Disposer at our JM site in Wertheim, Germany, I'm in charge of the waste water management of the plant. Without a wastewater treatment system and compliance with the applicable standards, we would not be able to operate our product lines. 
WHAT WAS THE VERY FIRST RUNNING EVENT YOU PARTICIPATED IN?
That was some race back in the 80's. I can't recall the name of the event, but I remeber that it was a 8 km course that I finished in less than 30 min.  
IS THERE SOMETHING YOU WOULD CONSIDER AS YOUR GREATEST ACHIEVEMENT?
Reffering to ultra running I would say finishing the BVG Single Trail Race at the Lago di Garda, Italy in 2016: 85 km with an elevation gain of about 5,500 meters in 12:30 hours. And of course racing the Tauber 100 ultra-race in 2021: 100 km in 10:01 hours through my home region in Southern Germany. 

HAND ON HEART - IS THERE A FUN FACT ABOUT YOU THAT WE ALL SHOULD KNOW ABOUT?
Whenever I am running longer distances, I do mental calculations - like counting prime numbers - or piece together various chemical formula to distract myself.

Discipline: ULTRA RUNNING  |  Location: WERTHEIM, GERMANY
"Going the #JMextraMile means to me to always get back up each time you fall. Those, who stay down, have already lost." 
- Jens Bischof 
Learn more about our JM Athletes