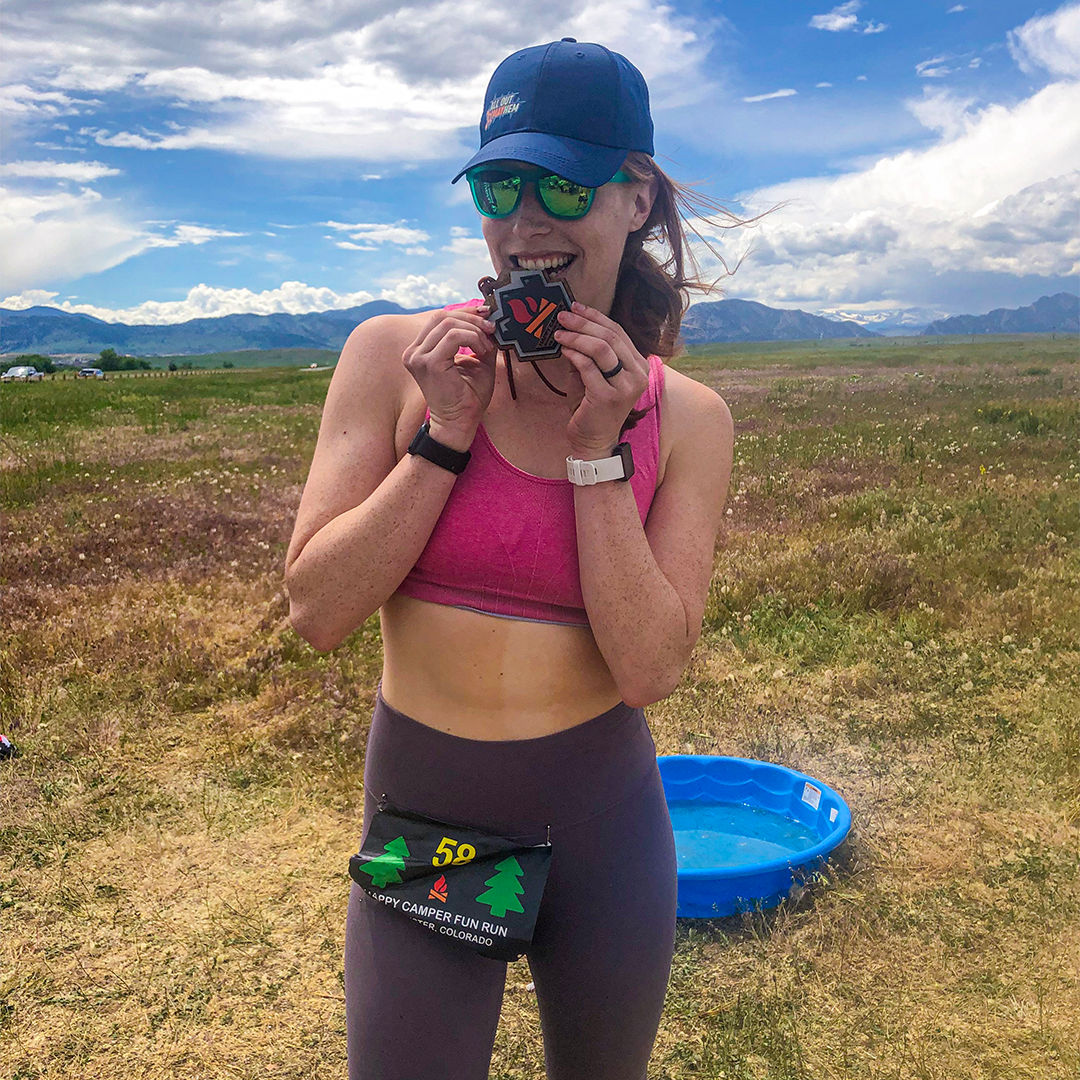 WHAT IS YOUR ROLE WITHIN JOHNS MANVILLE?

I serve the company as the Product Manager for the HVAC group. As a product manager I am responsible for ensuring that operations, sales, marketing, product development, and finance are all heading in the same direction. I set the strategy for the product line and work with all the functional groups to work towards our shared goal. Our HVAC products are used in residential and commercial systems throughout North America.

WHAT WAS THE VERY FIRST RUNNING EVENT YOU PARTICIPATED IN?
It was the Happy Camper Fun Run in 2019. The course was 26.2 miles long. I signed up for the event just a week before as I was preparing for my first ultra-marathon. I was not as prepared for the race as I would have liked, but I still crossed the finish line. It was a great lesson for the areas of training I needed to work on and improve. The best part is that some of the race was in an off leash dog park, so there were many fluffy friends helping to cheer me on. 

IS THERE SOMETHING YOU WOULD CONSIDER AS YOUR GREATEST ACHIEVEMENT?
The first time I ran a mile without stopping. I was never a runner growing up, and if you asked Cassie from 10 years ago if she would love running, she would have laughed at you. I signed up for an ultra-marathon in 2019 because a group of friends from college were. I knew this would require me to change everything about my life from my training, diet, sleeping patterns, and knowledge. My first 5k I attempted was 54 minutes with lots of huffing and puffing and walking. But I kept trying and training and the first time I ran a full mile without stopping to walk was also the first time I thought I could actually pull off running in the ultra.  

HAND ON HEART - IS THERE A FUN FACT ABOUT YOU THAT WE ALL SHOULD KNOW ABOUT?
I was a professional cliff diver at a Mexican restaurant (Casa Bonita) in Denver, Colorado while in college. If you have seen South Park (the TV show) they did an episode on Casa Bonita. It is a Mexican Restaurant in Denver, CO that has a 30ft tall water fall with cliff divers and performers. That was my job in college, and it was a blast. 

Discipline: ULTRA TRAIL RUNNING  |  Location: DENVER, CO
"Going the #JMextraMile means to me, supporting others on their health journeys. It looks different for everyone and it is wonderful to get to share in the accomplishments of those around me." 
- Cassie Todtenhagen 
Learn more about our JM Athletes