Design Professional Services
WHO WE ARE
OUR MISSION
To provide individualized assistance and information to your design, engineering and architectural teams in order to ensure that you use the optimal JM roofing system and products that meet the specific needs of the project and installation conditions.
PROJECT ASSISTANCE
We are here to provide informational support for any member of your design team. We can serve as a consultative resource at any stage of the process, providing answers for your product-related questions.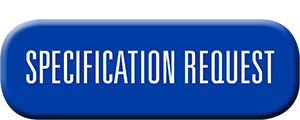 _______________________________________________________________________________________________________
Meet the team:
Sr. Specifier Services Representative

Carly has a bachelor of science degree in civil and environmental engineering from the University of Illinois at Urbana-Champaign. She has worked in the construction industry since 2015, previously having worked for a general contractor. Carly is CDT certified, holds national memberships in CSI and IIBEC and is a LEED Green Associate.
(303) 978-5316
Specifier Services Representative
Joel has a MS in mechanical engineering from Arizona State University and brings with him extensive experience with energy efficiency for commercial buildings. He is a national member of AEE, ASHRAE, CSI and IIBEC.
(303) 978-2126
Specifier Services Representative

Brandon holds a Bachelor of Architecture degree from Colorado University.  He has worked in the design/construction industry since 2011, where he operated a Façade Access Consultant.  Brandon currently holds national memberships in CSI and IIBEC.
(303) 978-2497

We offer customizable education programs that are certified by American Institute of Architects (AIA). We offer anything from a one-hour "Lunch and Learn" to one-hour AIA accredited webinars and additional 20-minute non-accredited webinars. Our program is known as (BURSI) Better Understanding of Roofing Systems Institute. Please contact your local sales representative for more information on upcoming trainings.
_______________________________________________________________________________________________________                                                        

Upcoming Webinars
August 6, 2020
Webinar Series: Continuous Insulation - Roofs to Walls
Continuous insulation (CI) is the uninterrupted thermal barrier of a building, and it should be carefully considered in construction. The effective design and implementation of CI can impact the long-term performance of a building, leading to reduced operational costs and a more efficient structure. Additionally, the health and comfort of the occupants can often be directly connected to the performance of this critical building system. Register today to learn more! Click here.
This course is AIA accredited for 1 LU/HSW. All attendees will receive a Certificate of Completion that may be submitted for credit toward professional development hours (PDH)*.
*The webinar content is provided for professional development purposes only. It is intended to assist attendees in retaining and expanding their knowledge base. JM will provide a Certificate of Completion for attending the webinar. Acceptance of the certificate as a professional development hour is at the discretion of the organization that receives the submittal.