Insulation for offices can be a critical component for the safety and productivity of commercial building occupants. Effectively placed insulation can help control noise reverberation throughout an office space but can also support the functionality and aesthetic design of a space.
With a collection of products in a large array of sizes, densities and thicknesses, JM can provide an acoustical insulation solution specific to your unique needs, including insulated furniture systems and ceiling tiles. JM's wall and panel solutions provide both sound attenuation and absorption for effective sound abatement, as well as fire resistance. Use this page to navigate resources that can help you leverage insulation from both a performance and design element for any office interior space. 
Homeowners, to learn more about insulating your home office, check out our Home Insulation page.
4 Key Characteristics of Exceptional Office Interior Insulation
When selecting an insulation for offices, there are some important components to consider. Below, we've outlined four key
characteristics of insulation you should keep in mind prior to selecting insulation for offices.

1. ACOUSTICAL INSULATION

Two types of insulation known for offering highly effective acoustical control are fiberglass and mineral wool. In office interiors, fiberglass products, like Whispertone® Wallboard, are frequently wrapped with an aesthetic covering and hung on the walls or as baffles or clouds from the ceiling to help control unwanted noise from reverberating throughout an office space or room.

2. SURFACE SMOOTHNESS

Since office insulation often has a dual purpose as both acoustical control and aesthetic appeal, the surface smoothness can be instrumental in ensuring that the end design meets the original design goals. In these types of applications, an uneven or rough surface will hinder its secondary purposes, either detracting from the aesthetics of the material or working against its functionality. 
3. RECYCLED CONTENT
Frequently the building components need to meet certain sustainability requirements. In insulation, this often manifests as recycled content. This is a measure of the amount of recycled material that was used in manufacturing the product. In the case of fiberglass, the recycled content typically comes from the very same glass bottles that we put in our recycling.

4. BREADTH OF SOLUTIONS
Ensuring that you have the right product for the application is key to getting the desired results. This is why it is important to partner with a manufacturer, like Johns Manville, that provides a robust product portfolio, including a large breadth of density and thickness offerings to ensure you can achieve the desired NRC (noise reduction coefficient) ratings for your application.

Resources for Office Interior Insulation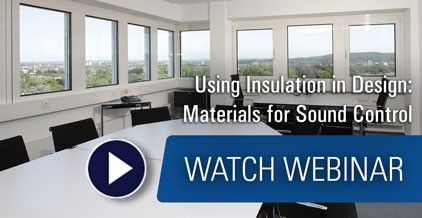 On-Demand Webinar | As building designs trend toward open ceilings and exposed duct work, sound control can be a challenge. Watch our on-demand webinar, Using Insulation in Design: Materials for Sound Control, and learn about the importance of sound control and how you can use insulation to tackle it.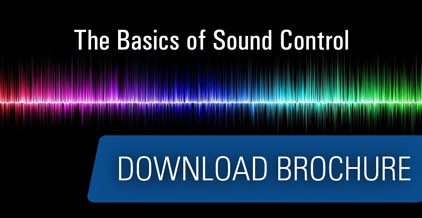 The Basics of Sound Control Brochure | A quiet environment can boost productivity, promote safety, ease tension, improve concentration, and foster creativity. Learn the basics of sound control and how noise-control insulation products can help reduce unwanted clatter and chatter in your office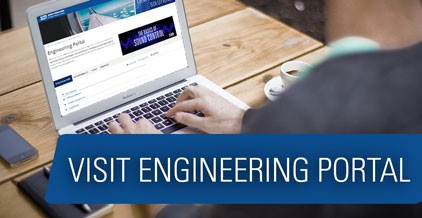 The Engineering Portal | You can use this portal to compare product specifications, locate master fabricators, and download tools designed to help you select the best material for your application. You'll even find details on our product sustainability and applicable webinars.
Master Fabricators
Johns Manville maintains strategic alliances with best-in-class independent fabricators who specialize in the fabrication of Johns Manville's OEM products. We are proud to partner with this select group of companies that share our unwavering commitment to consistency, performance and quality. Their extensive knowledge and expertise in optimizing solutions for diverse industries, such as HVAC, Appliances, and Office Interiors assures the quality of your work.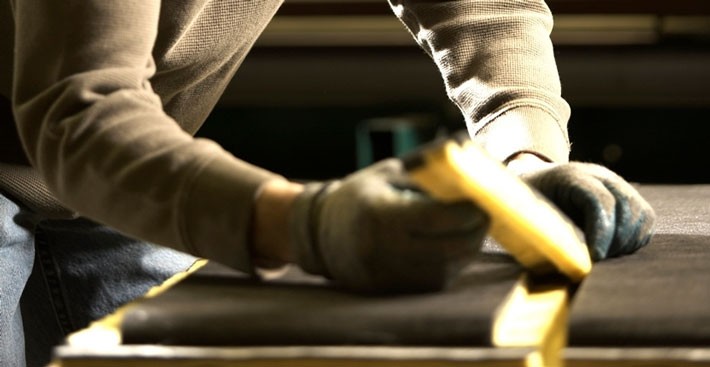 Insulation Products for Offices