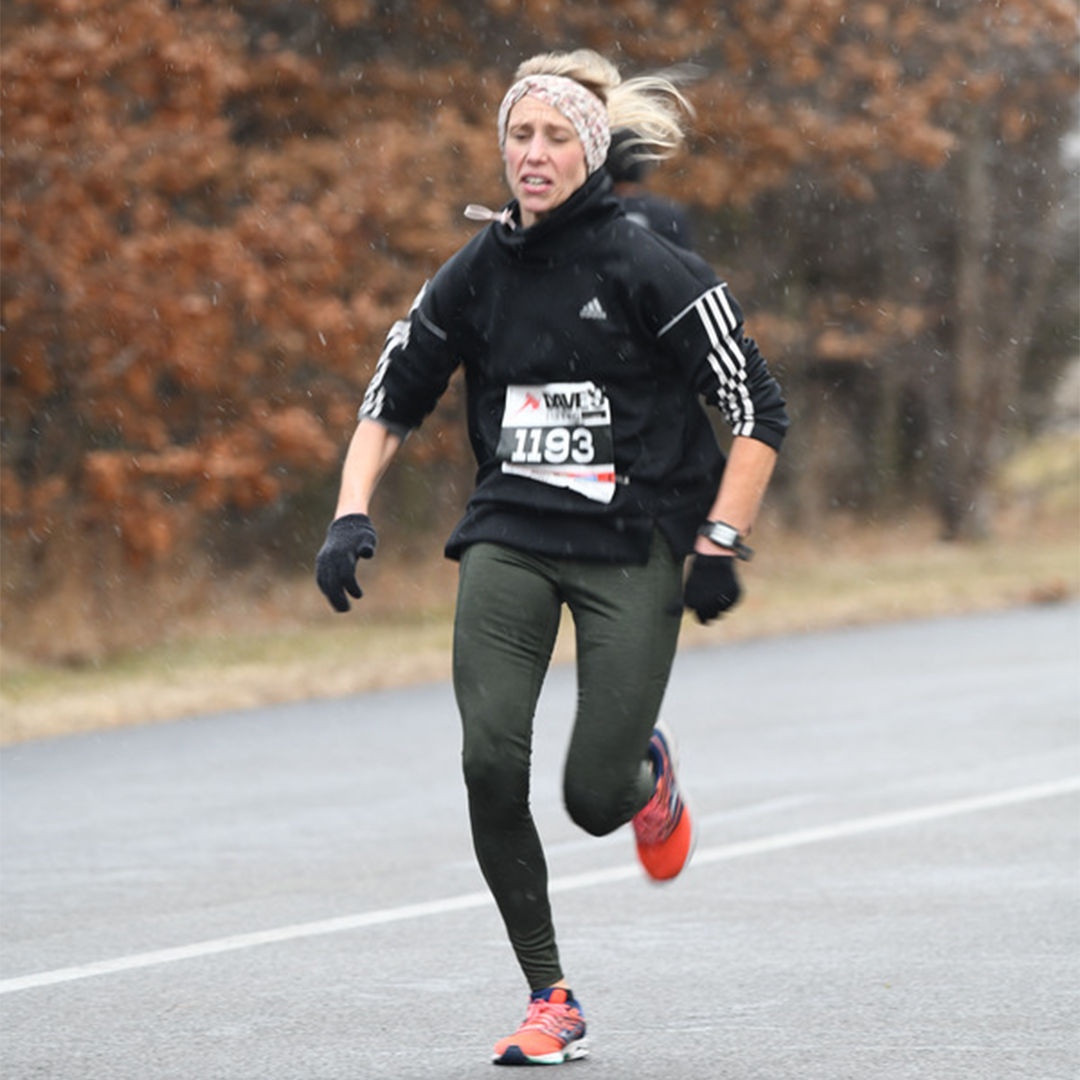 WHAT IS YOUR ROLE WITHIN JOHNS MANVILLE?

I am a Senior Financial Analyst at our Waterville, Ohio plant. In this role I'm responsible for working with operations managers to develop, maintain, and analyze plant standard cost as well as perform routine accounting functions with plant reporting, month-end close, reconciliations, and fixed assets. 
WHAT WAS THE VERY FIRST RUNNING EVENT YOU PARTICIPATED IN?
My first race was the Junior High Cross Country 5K. I remember think I'm never doing this again. That's one thing that hasn't changed. Racing hurts and when I stand there at the starting line I know it's going to hurt.  But not to put in all my effort would hurt worse.  So would not being able to feel the sense of accomplishment I get from running and that's why I continue to run daily.  These days I don't get to run races very often as I am juggling my time between getting kids to there practices/games and the daily task of motherhood and work.  But that doesn't mean I'm not ready for a race when the opportunity arises to escape on a Saturday morning and put on my racing shoes.  
IS THERE SOMETHING YOU WOULD CONSIDER AS YOUR GREATEST ACHIEVEMENT?
Finishing 1st female at a small local road race 6 months after having my 4th child. It wasn't my fastest time by any means, but I felt very proud of what I had accomplished, and it was just the extra confidence I needed at that time. I was eager to get back into race shape, but I also knew to do this I was going to have to be patient which meant gradually increasing my milage. After finishing the race, I felt strong and healthy and knew that faster times were ahead.
HAND ON HEART - IS THERE A FUN FACT ABOUT YOU THAT WE ALL SHOULD KNOW ABOUT?
I have twin boys.
Discipline: RUNNING  |  Location: WATERVILLE, OH 
"Going the #JMextraMile means to me finding a purpose in all that you do. I feel if you are passionate in all that you do you will find yourself going above and beyond with positive energy almost effortlessly and inspiring others along the way." 
- Alisha Moll 
Learn more about our JM Athletes