Products
Single Ply Commercial Roofing
Bituminous Commercial Roofing
JM Roofing System Urethane Adhesive - RSUA
JM Roofing System Urethane Adhesive - RSUA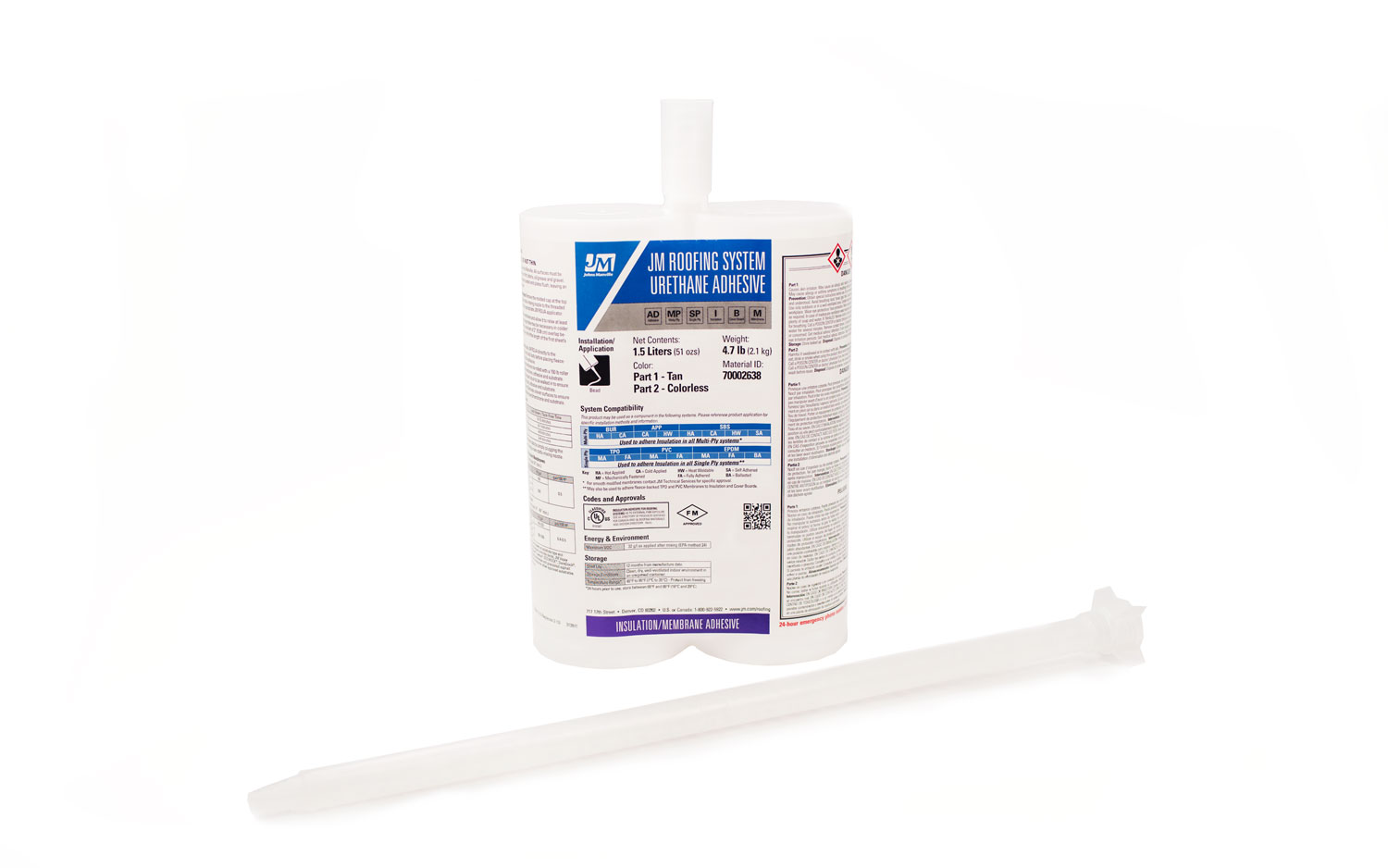 X
Use: JM Roofing System Urethane Adhesive is a two-component polyurethane adhesive used for attaching fleece-backed single ply membranes to insulation boards or various deck types as well as insulation boards to the roof deck or to other insulation boards.
Type: Two-part, cold application insulation adhesive.
Substrates: Compatible with the following insulations, cover boards, and substrates1 : polyisocyanurate; HD wood fiber; perlite; Invinsa® Roof Board; gypsum; concrete2 (Lightweight structural, poured-in-place structural, precast, and insulating); treated plywood (5/8" [1.58 cm] min. thickness); cementitious wood fiber; gypsum; smooth or granulated BUR, APP or SBS.
1. Ensure that all insulation boards are 4' x 4' or smaller.
2. Ensure that the concrete is adequately dry for adhesion.
Color: Part 1 - Tan, Part 2 - Colorless
Features: Solvent free, and HCFC or CFC free. Universal adhesive for adhering fleece-backed membranes and insulation boards. Sets in minutes.
---
×