Products
Single Ply Commercial Roofing
Bituminous Commercial Roofing
JM PVC All Season Sprayable Bonding Adhesive
JM PVC All Season Sprayable Bonding Adhesive, Accessories, and Flush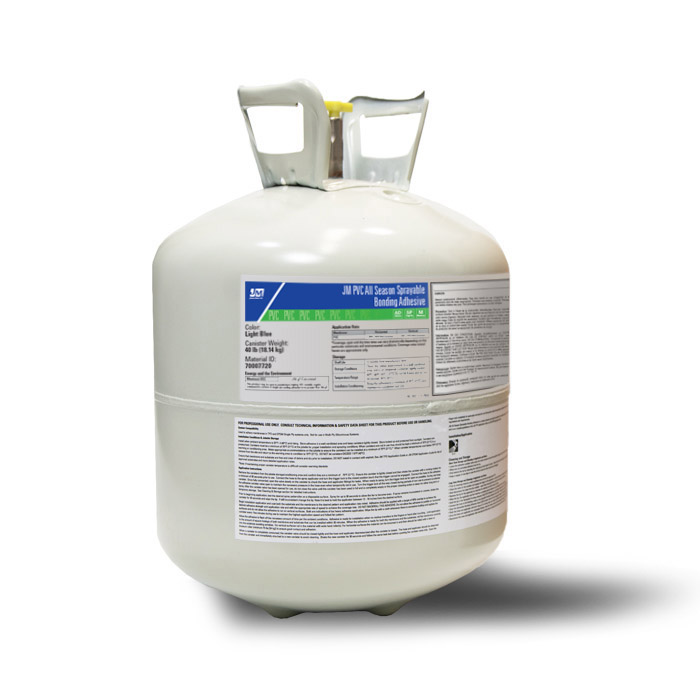 X
Use: JM PVC All Season Sprayable Bonding Adhesive is an aerosol bonding adhesive that can be used for PVC adhered roofing systems and wall flashings. The JM PVC All Season adhesive complies to Low VOC requirements and is a contact adhesive requiring two-sided application. It can be used with both JM PVC and JM PVC SD Plus membranes. 
Type: Two-sided sprayable aerosol adhesive for both warm and cold weather applications with fast drying properties in a pressurized canister.
Substrates: Compatible with the following field and wall applications/boards/substrates: Polyisocyanurate; Invinsa Roof Board; ProtectoR HD board; gypsum;     concrete; treated plywood, cement board. 
Color: Light blue
---
×