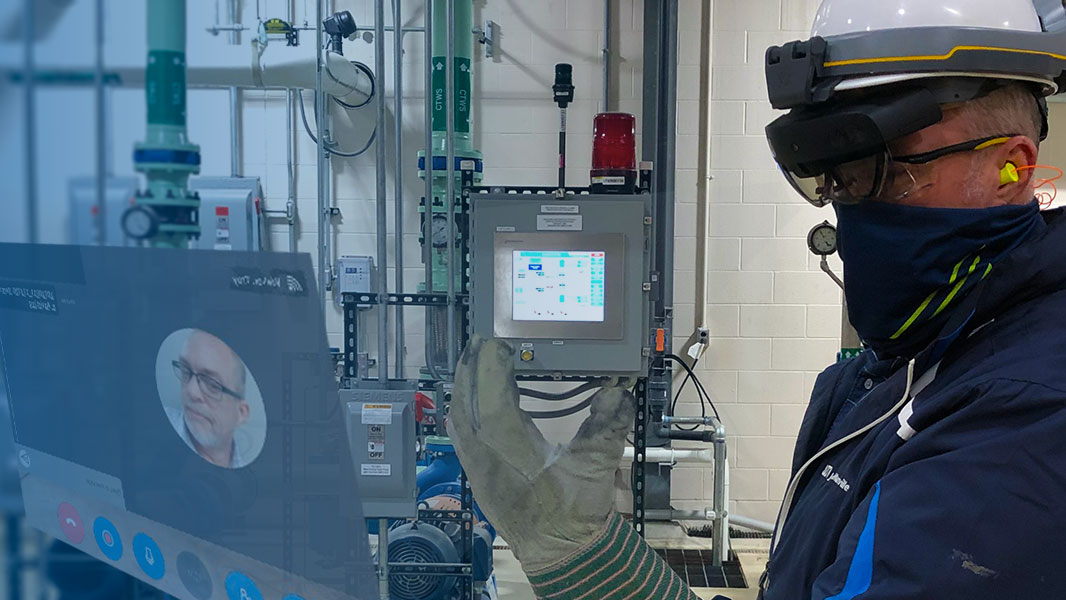 Innovation in Action
Johns Manville's Innovation in Action
In 1858, Henry Ward Johns used a clothes wringer and a household tea kettle to apply hot tar to cloth to create the company's first roofing shingle. This was also the moment when Johns Manville's (JM) innovation process was born. Throughout our 163 years of history, Johns Manville has remained committed to continuing our innovation efforts and finding creative ways to solve problems. During the Covid-19 pandemic, with production sites on three different continents, we were challenged to find new ways to continue to communicate and collaborate between our teams.
One exciting way our teams remained effective during the pandemic was the use of mixed reality smart glasses. These computer glasses blend human vision with the virtual world to provide additional information to the user and observers. A visor, attached to the front of the device, serves as a see-through screen where images may be displayed for the wearer to reference. It also has several microphones, an HD camera, an ambient light sensor and can be operated via gesture, speech, and head movements.
Quickly we found multiple applications for this new technology. Covid-19 interrupted the pipe plant expansion of our Defiance, OH site when engineers from Germany were unable to travel to the US to support the completion of this business-critical project. The teams in the US were able to share data and footage in real-time which allowed the engineers in Germany to react like they were sitting right next to them in the plant. Thanks to the high-definition camera they could often locate components on the screen even faster than the person wearing the glasses. Another major benefit of incorporating this technology was that it gave the team the ability to share images, drawings, and files even when the user wasn't sitting at a computer.
In our Bobingen, Germany facility, the smart glasses were used to install a new packaging machine for our polyester spunbond lines. Testing new equipment is crucial to the overall success of the project and to get the expected performance. The smart glasses allowed this team to physically send only two members to check the machine components and were used to support the rest of the remote team members and ensure the successful completion of the testing.
Rethinking how we work and do business, here at JM we strive to incorporate innovation into everything we do.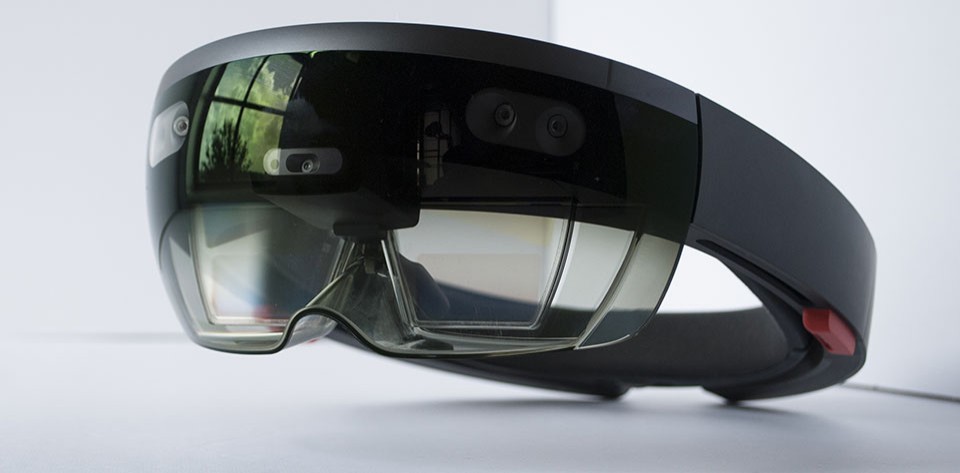 Example of mixed reality smart glasses