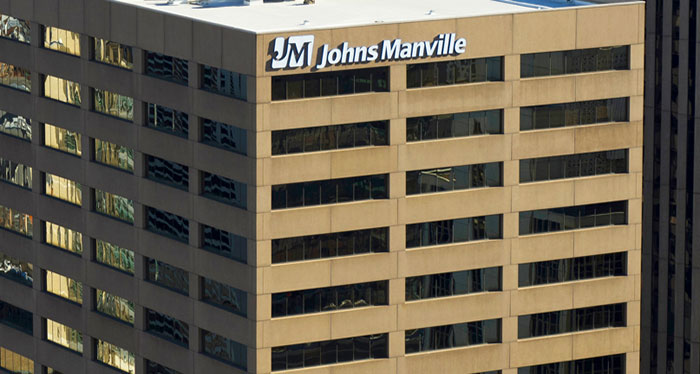 20 Year Berkshire Hathaway Anniversary
20 Years as a Berkshire Hathaway Company
Apr. 28, 2021
by Nicole Leatherman
This year, Johns Manville (JM) celebrates a significant historical milestone: 20 years of being part of the Berkshire Hathaway family of companies.
Berkshire Hathaway Inc. acquired JM on February 27, 2001. The move gave JM a strong financial foundation and renewed our commitment to providing innovative solutions for our customers' needs. 
After the acquisition in 2001, Warren Buffett came to JM's headquarters in Denver and shared some of his wisdom with JM employees or "JMers" as we like to call them. He said to: 1) think for the long-term, 2) invest to build our competitive moat, 3) make decisions as if we owned the company and 4) run the business like it would never be sold. That's what JMers have done ever since. 
To help mark the 20th anniversary, we asked JMers: "What do you like most about being part of Berkshire?"
The following were among the most common answers:
Financial backing and stability
Strong ethics
The integrity that Warren Buffett brings
Knowing that I belong to a family of companies that truly care about me as an employee
The culture and global interaction with sister companies
Johns Manville, named after Henry Ward Johns and Charles B. Manville, has been in business since 1858. As a leading manufacturer and marketer of premium-quality products for building insulation, mechanical insulation, commercial roofing, roof insulation, and fibers and nonwovens for commercial, industrial and residential applications, JM employs 8,000 people and operates 46 manufacturing facilities in North America, Europe and China.