Five Tips for Making a Refurbished Home Comfortable
Jun. 14, 2019
by Christina Martinez
Just off the coast of Lake Michigan, in Saugatuck, Michigan, The Little White Barn is undergoing a full renovation by Christine and Gabe Bridger of Company + Cottage. The Little White Barn is in the process of becoming a three-bedroom, two-bathroom cottage with all new appliances and brand-new insulation while maintaining its rustic charm through preserving the original wood paneled walls.
The Bridger family are experts in renovating older barns, some of which weren't inhabitable before their magical overhaul. With the help of Johns Manville (JM), a leading manufacturer of premium insulation, the Bridger's were able to insulate the decrepit barn.
"Renovating this 1907 barn requires starting from the basics," said Christine Bridger, principal designer for Company + Cottage. "There's no existing insulation in this space and insulating an older home is crucial, especially when transforming a formerly functional barn into a livable rental home for summer getaways."
When you're refurbishing an older home, the last thing you want is for it to be ill-equipped to handle weather that comes its way. Here are some tips that can help you save energy and money by adequately insulating refurbished homes: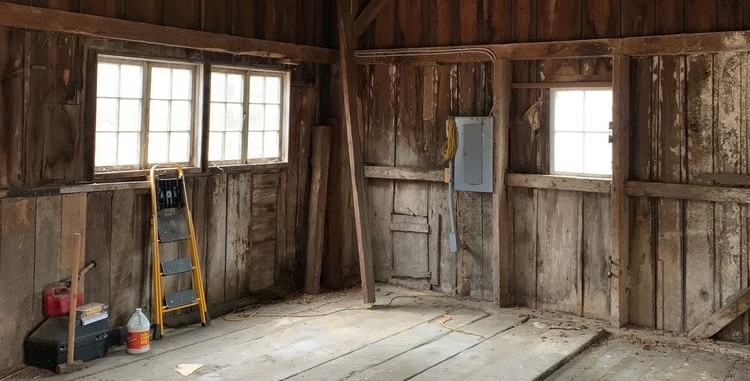 Start from scratch.
When you're refurbishing an old home, or in the Bridger family's case, an old barn, chances are there's little to no insulation—it's rare to find homes that were built before 1940 that already contain insulation. Between then and now, many factors may have impacted the quality of the insulation, from deteriorating product or simply from the house settling. Since the home was originally built, common building practices, code requirements, and product sustainability have likely improved and by upgrading your insulation you can make a big impact.
"Christine and Gabe had to start from scratch. There was zero insulation in this barn," explained Christina Martinez, retail marketing manager of building insulation at JM "With the proper insulation, they can transform the worn-down barn into a lakeside escape that will be peaceful, cozy and energy efficient."
Seal those doors and floors.
Gaps can show up under doors, in the floorboards and around windows, letting outside air into your home. This is true of all homes but is particularly concerning in older houses that may have endured more wear and tear over the years. Looking for small voids in these locations may seem insignificant compared to how large your house is, but they can cause a large waste in energy resources and money. Taking the time to air seal your home will help it stay as efficient as possible.
Choose the right R-value.
Choosing the right type of insulation is an essential part of the renovation process and knowing which R-value to use is crucial. The R-value is your insulation's capacity to resist heat flow. The higher the R-value, the greater the insulation power. In other words, if you live in extreme temperatures, hot or cold, a higher R-value will help maintain energy and comfort.
The contractor of the Little White Barn renovation chose R-19 for the exterior walls based on the local code, location and temperatures that western Michigan experiences.
Since the Bridger's are the only spending the summer in The Little White Barn, it's essential that the home maintains a high level of energy efficiency when the house isn't occupied.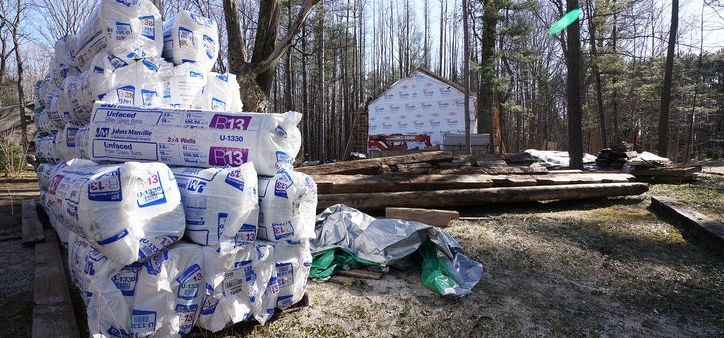 Don't forget the attic!
Insulating the attic is often an oversight, particularly in older homes that may not have prominent attic space. Since a lot of heat leaves through the roofs of homes, the attic can be key to keeping your space comfortable. The same thing goes for the basement if you have one. Basements and crawlspaces can be an area of your home where a lot of energy is lost as air moves from conditioned rooms to unfinished spaces.
Air it out.
While we're talking about the attic, it may seem counterintuitive, but it is also important to ventilate your house adequately so that moisture doesn't build up. With this in mind, make sure that the various vents in your attic aren't blocked when installing insulation. This allows moisture to escape and avoids mold from developing.