GoBoard Tile Backer Board
GoBoard Tile Backer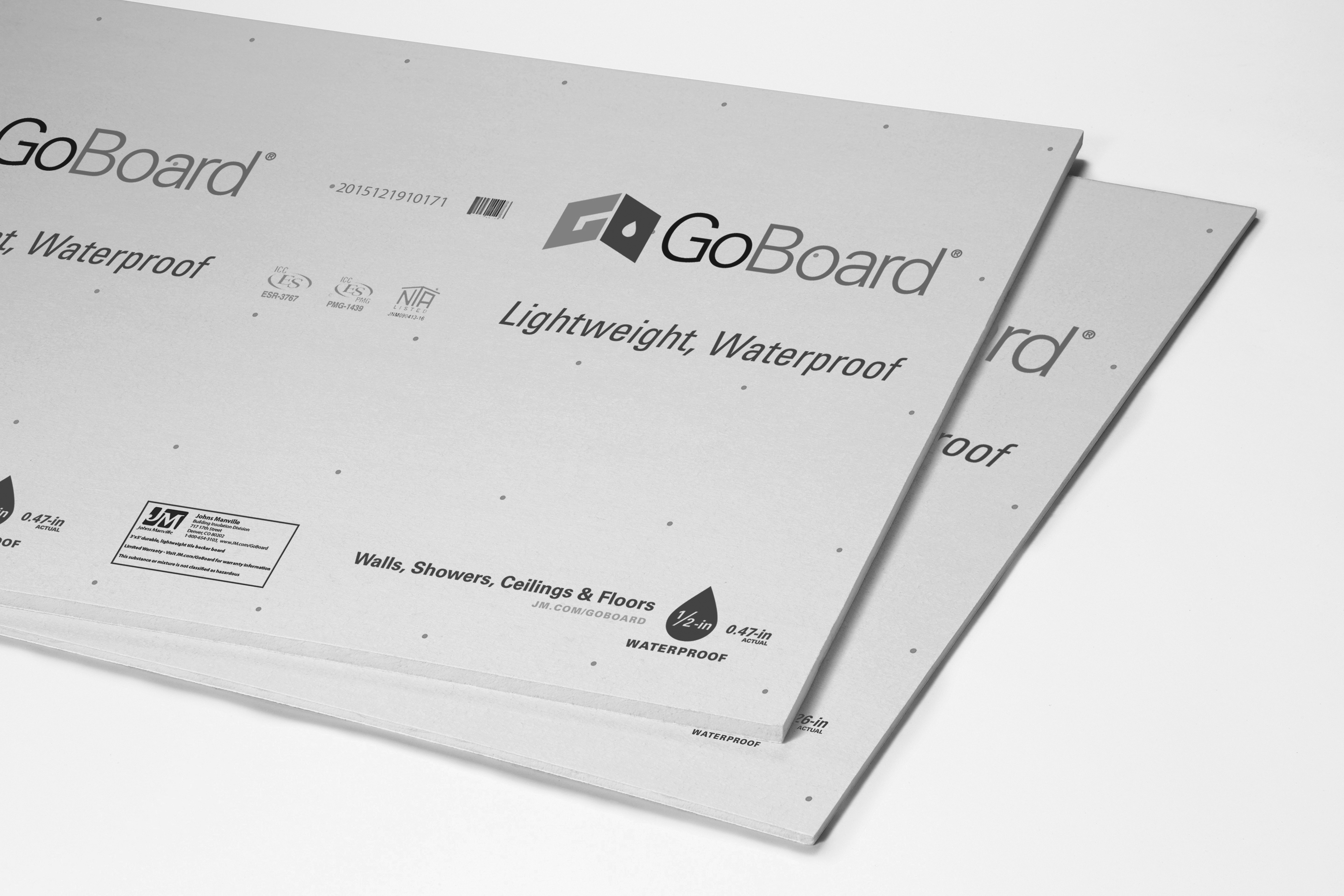 X
GoBoard® is the durable, ultra-lightweight, waterproof tile backer board from Johns Manville.
Fast Installation: Complete shower tile projects in half the time or less. Install GoBoard with GoBoard Sealant, take a break and tile the same day. Grout the next day and the project is done*.
Ultra-Lightweight: Even though it's much lighter weight than cement and other heavy boards, GoBoard is engineered to be dependable, and it can be installed in residential and light commercial tile applications.
Easy To Cut, Handle & Install: GoBoard can be quickly cut right where it's installed with a basic utility knife—without crumbling or disintegrating. It's also much easier to handle than cement and other heavy boards.
Waterproof Built-In: GoBoard saves time and money because you seal only the board joints and fastener locations for a waterproof tile assembly**.
* A typical shower project, waterproof installation, following manufacturer's installation.
** Board joints and fastener locations require a waterproof sealant per GoBoard installation instructions. 
GoBoard is available in the following thicknesses:
¼" for floors and countertops (3'x5' and 4'x8' sheets)
½" and ⅝" for walls, showers, ceilings and floors  (⅝" in 4'x8' sheets)
1", 1½" and 2" for walls, benches, shelves, tub surrounds, vanities and countertops  (4'x8' sheets)
*Availability varies by retailer. 
---
×