It's Not the Color That Counts
Jul. 22, 2019
by Christina Martinez
Building or renovating a home can prove to be both stressful and confusing at times, especially if it's the first time. From floors to ceilings and everything in between, there's a lot to cover and consider. One of those "in-between" items is insulation.
You know it's important, you know you need it, but making sense of terms such as "R-value" and the various types is another undertaking. While getting familiar with insulation is easy, one thing often not considered and could be a potential concern is the color of it. But does it matter?
When it comes to JM's insulation, there is no need for concern if you get a roll or batt that is two different colors. This stems from an alteration in our manufacturing process where our insulation color has changed from brown to white. Our insulation meets all the same testing requirements and performance ratings as it always has. We're continually looking for ways to improve our manufacturing process while providing high-quality insulation, and the color change is simply a part of that process.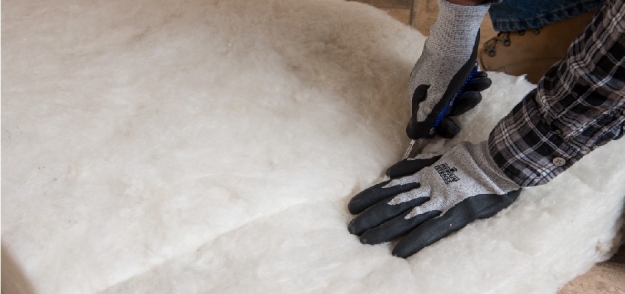 In general, the color of insulation doesn't equal better performance over another color. Whether it's pink, white, brown, or yellow—color doesn't influence dependability, reliability, or the products effectiveness. What matters is the range of R-Values the product is offered in, as well as any other specific attributes it may have for the application you are using it in.
At the end of the day, the color of your insulation doesn't mean much. What matters is that you have a high-quality, dependable, and high-performing product. JM's wide variety of insulation solutions have you covered, so there's no need to worry about what color it is.
Come back soon to discover more DIY tips and tricks for your home!