Liquid Applied Roofing Systems
Our liquid-applied systems provide seamless waterproof membranes that are easily applied and conform to any penetration shape. This is ideal when faced with a confined urban space, numerous roof penetrations or restricted use of hot asphalt or heat welding.
For roofs where standing water is a problem, our JM PMMA Liquid Membrane System forms an exceptional bond, creates an elastomeric, highly protective surface and delivers exceptional waterproofing performance.
Products
Single Ply Commercial Roofing
Bituminous Commercial Roofing
Jump To
Liquid Applied Commercial Roofing Systems
PermaFlash System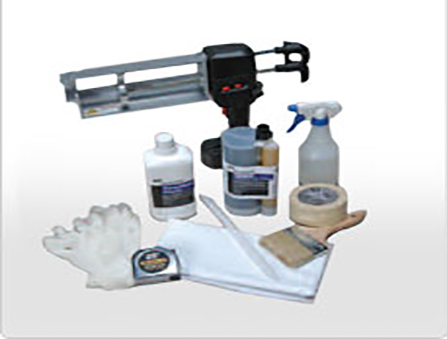 X
The PermaFlash System consists of PermaFlash Primer, MBR Flashing Cement, and PermaFlash Scrim. It is an integrated flashing system specifically formulated for use in bituminous systems.
Features: Can be used to flash most penetrations, drains, and vertical surfaces.
Resists virtually all factors affecting flashing performance while providing superior flexibility and durability.
High solids, low odor, VOC compliant, and UV stable.
PermaFlash Primer (Low VOC): One-Part Solvent-Based Primer that improves adhesion of MBR® Flashing Cement to nonporous substrates.
MBR Flashing Cement: Two-part, liquid-applied flashing material that cures to a durable, elastomeric film. (Please see the MBR Flashing Cement data sheet for more information.)
PermaFlash Scrim: Flexible stitchbonded polyester scrim.
Colors:
Primer - Clear
Liquid Base - Black
Activator - Brown
Scrim - White
---
×